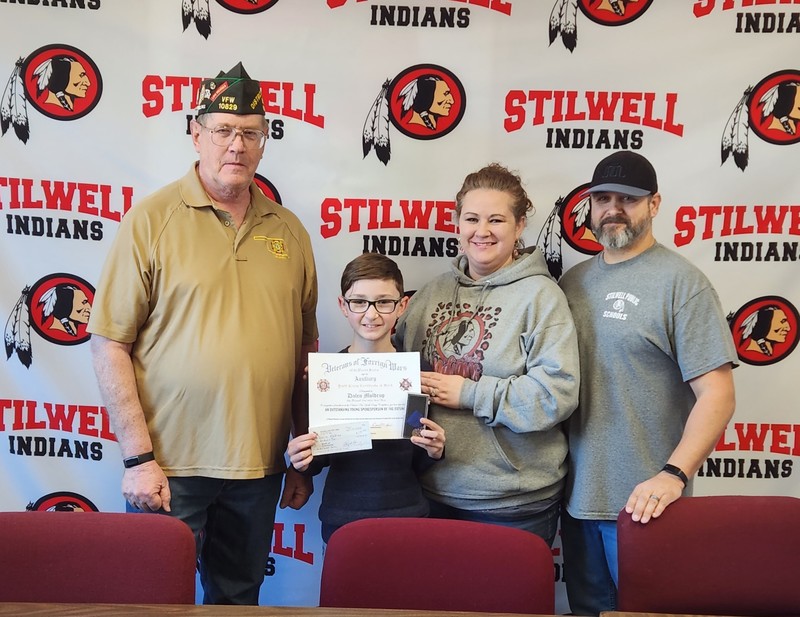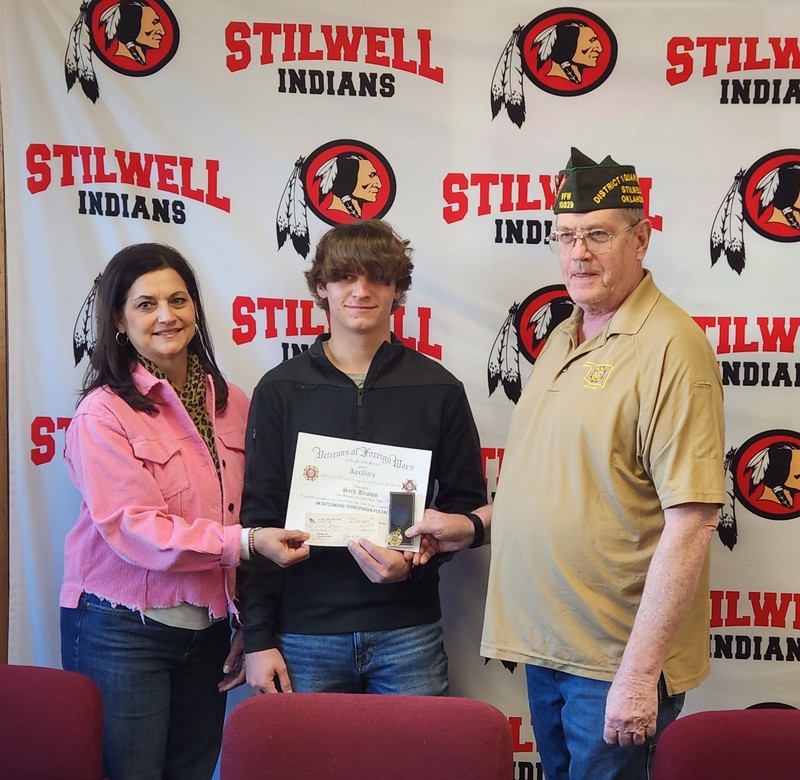 Seth Brown (right) a Senior at SHS has won the VFW Voice of Democracy high school video essay competition for the local VFW chapter, as well as, first in the district competition. Voice of Democracy audio-essay program provides high school students with the unique opportunity to express themselves in regards to a democratic and patriotic-themed recorded essay.
Dalen Moldrup (left) a 6th grader at SMS has placed first in the VFW's Patriot's Pen youth essay contest for the local VFW chapter. The essay contest encourages young minds to examine America's history, along with their own experiences in modern American society, by drafting a 300- to 400-word essay, expressing their views based on a patriotic theme chosen by the VFW Commander-in-Chief.
Congratulations to both of these young men. We are very proud of you.